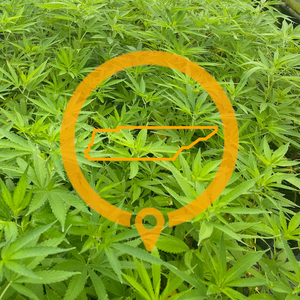 Tennessee Governor Signs Delta-8 Regulations Supported By the Hemp Industry
Tennessee Governor Bill Lee signed cannabis legislation this week that helps keep consumers safe while keeping Delta-8 and other THC cannabinoids legal.
The final copy of SB 0378 passed both houses of Congress and was signed by Governor Bill Lee this week. The bill does not include CBD products or other products that do not have significant amounts of THC.
The new bill adds a 5% sales tax and makes it illegal for people to sell the products to anyone under 21 years old. The State will deposit the sales tax money into State's general fund and allocate it to the Department of Agriculture to regulate THC products. 
The bill also requires producers and retailers to have accredited third-party laboratory testing on the products after manufacture to determine the cannabinoid potency and presence of any heavy metals, microbials, mycotoxins, pesticides, or residual solvents. Each batch must be tested and have a certificate of analysis (COA). 
Additionally, brands can't market to children and products cannot be appealing to children. 
NOTE: Since we launched our gummies, ALL GramCo THC gummies are in cube shapes with no cartoon characters or animal shapes. 
GramCo's packaging is compliant with stringent Tennessee standards that require each product to have a link to the COA, clearly defined ingredients and cannabinoid content.
Tennessee customers represent one of the brand's top customer bases. Our team has partnered with Knoxville bourbon podcasters, Homer and Amy (Deck Night on the Rocks, and with Jon Reed and Ovince St. Preux for Tennessee promotions. 
GramCo applauds Tennessee's efforts to keep consumers safe and hempsters in business.
Additional coverage of the new Tennessee hemp laws can be found on WBIR, WATE, and others. 
Find more information about Tennessee's Hemp Rules and Regulations here.
Tennesseans looking for the best Delta-8 products can shop online at GramCo to find Delta-8 THC gummies, Wake & Bake Coffee, and more. 
---